Atlantis, Paradise Island. A world unto itself. A world teeming with water, sea-breezes. A world immersed in the beauty and mystery of a mythical lost civilization. It's a place that surrounds you with tropical splendors of the Caribbean. Awes you with the wonder of the world's largest open-air marine habitat. Captivates you with the mystery of an underwater archaeological dig.

Enchants with face-to-face dolphin interactions. Thrills with a plunge through shark-filled waters. Wines and dines with world-class celebrity chef restaurants. Excites with nightlife. Luxuriates with exceptional accommodations. All, within miles of pristine white sand beaches.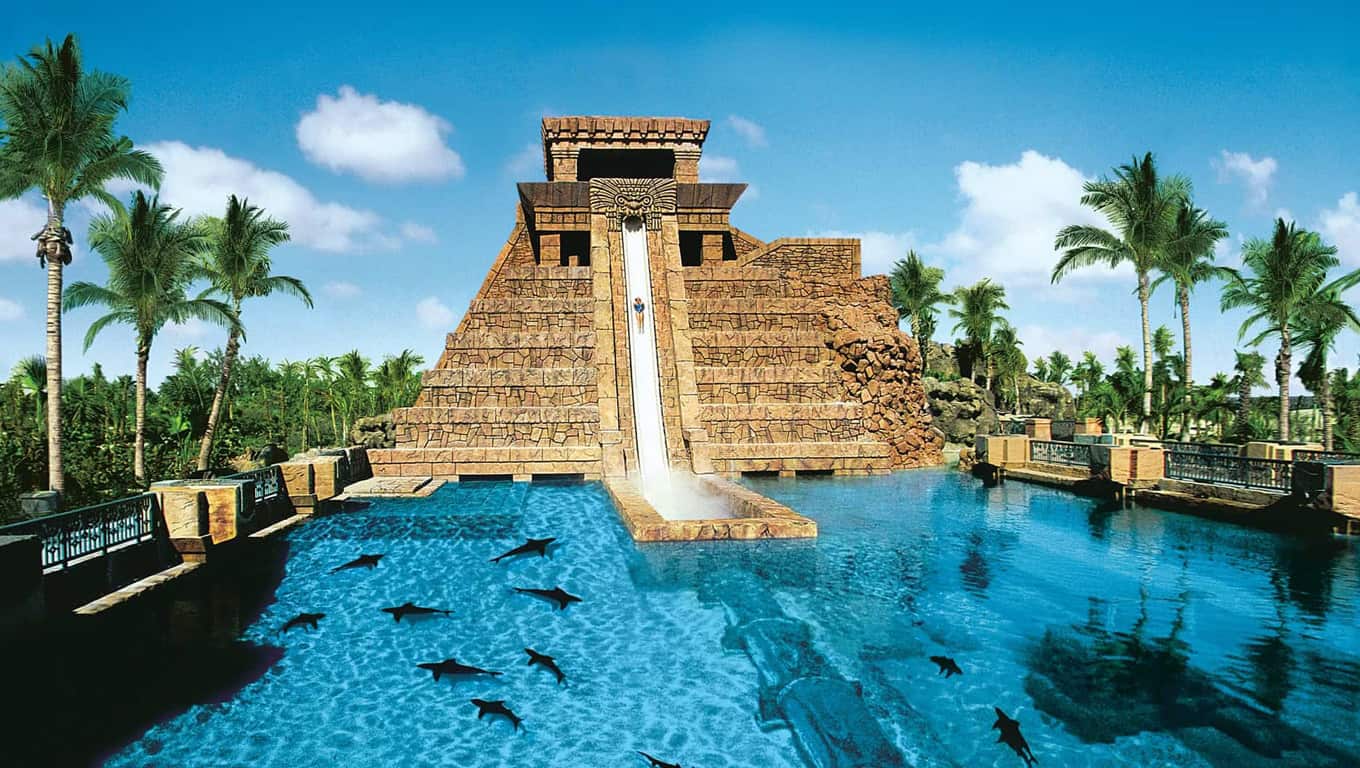 Aquaventure
The towering six-story Mayan Temple sets the heart pumping with five exhilarating water slides. The Leap of Faith slide offers the daring and adventurous a 60 ft. almost-vertical drop from the top... or spiral down through the blackness of the Temple's core Serpent Slide before floating through a clear tunnel in a shark-filled lagoon or race a friend to the bottom on the twin Challenger Slides.

The Current is a mile-long tube expedition where riders experience underground tunnels, ripping white water rapids, four-foot tidal waves and thrilling high-speed water slides.

Power Tower, the five-story grand centerpiece of Aquaventure's 141-acre waterscape. Catapults riders onto four adrenaline-inducing water slides including the Abyss - a staggering 50-foot drop through waterfalls, darkness and an underground lair of prehistoric alligator gars.

For those looking for relaxation, the Lazy River gently floats tube-riders along a meandering, mesmerizing, quarter-mile scenic loop of tranquil waters, surrounded by views of lush tropical landscapes.

Bask in 11 unique pools, each with their own energy, featuring everything from free form and formal pools to zero-entry and children's pools with slides, bridges for climbing, water cannons, fountains and water wheels. Or take in the 7-acre protected Paradise Lagoon, where snorkelers explore incredibly diverse tropical marine life. Stroll along some of the most beautiful sun-drenched beaches in The Bahamas... miles and miles of white sand beaches leading to crystal blue waters.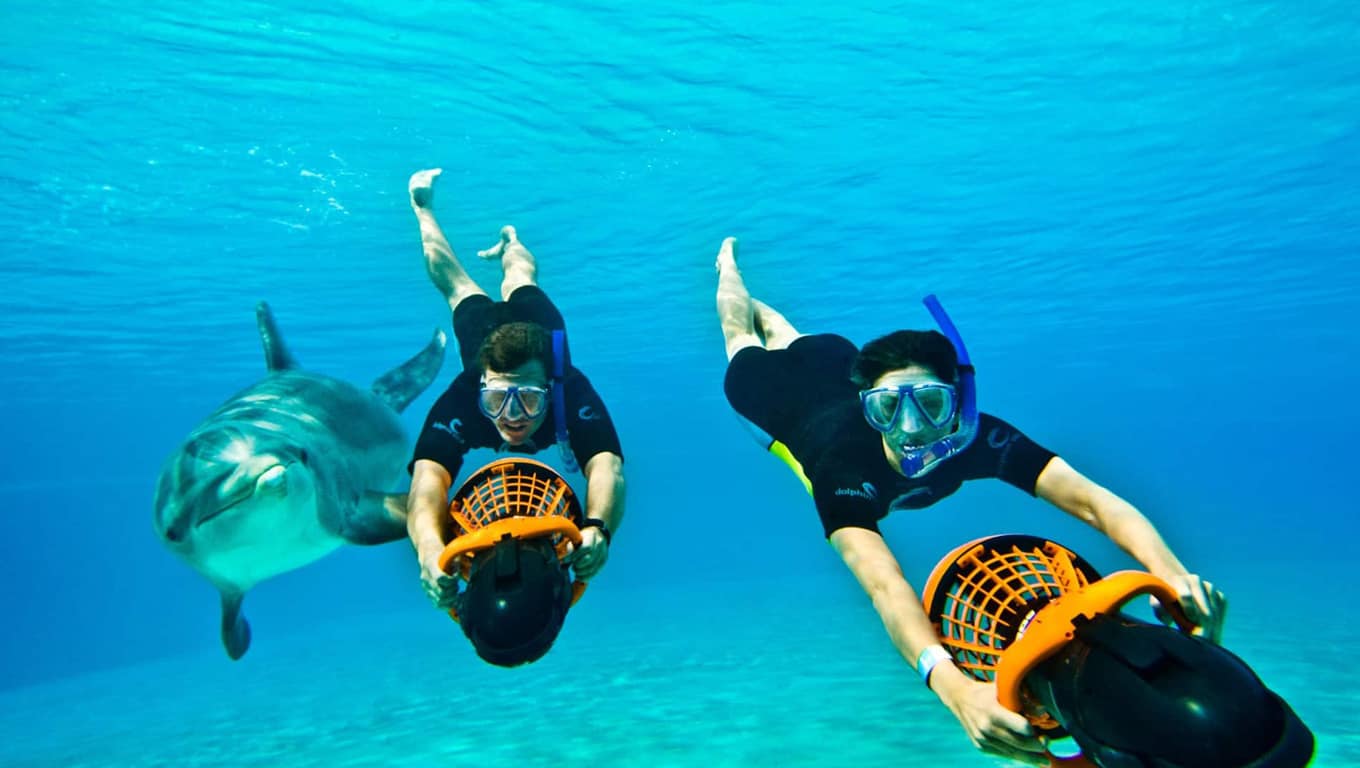 Marine Experiences
Second only to Mother Nature, Atlantis is home to the world's largest open-air marine habitat. This waterscape features 14 exhibit lagoons where you come face-to-face with awesome predators and vibrant schools of fish, all while walking along a clear underwater tunnel, beautiful garden paths and decks or snorkeling amid the sunken ruins. The Stingray Experience offers a hands-on encounter with hundreds of sleek stingrays and colorful tropical fish.

Explore a maze of archaeological ruins and excavations in The Dig, a mysterious labyrinth of splendid chambers and twisting streets that brings you into the lost civilization of Atlantis.

Dolphin Cay: Dolphin Cay is a 14-acre state-of-the-art dolphin and sea lion sanctuary - one of the largest research and rescue inland marine habitats in the world. In the Shallow Water Interaction at Dolphin Cay, wade in waist-deep waters for an up-close experience with our playful Atlantic bottlenose dolphins.

In a Deep Water Swim experience their underwater world while gliding alongside a dolphin with a mask and fins - then enjoy the thrill of a "foot push" - as a dolphin propels you across the lagoon for a rush unlike anything you've ever experienced. Make a new friend with one of our playful Sea Lions and see how these captivating marine animals like to have fun. Observe their speed, agility and even check out their dance moves under the water's surface for an experience to remember.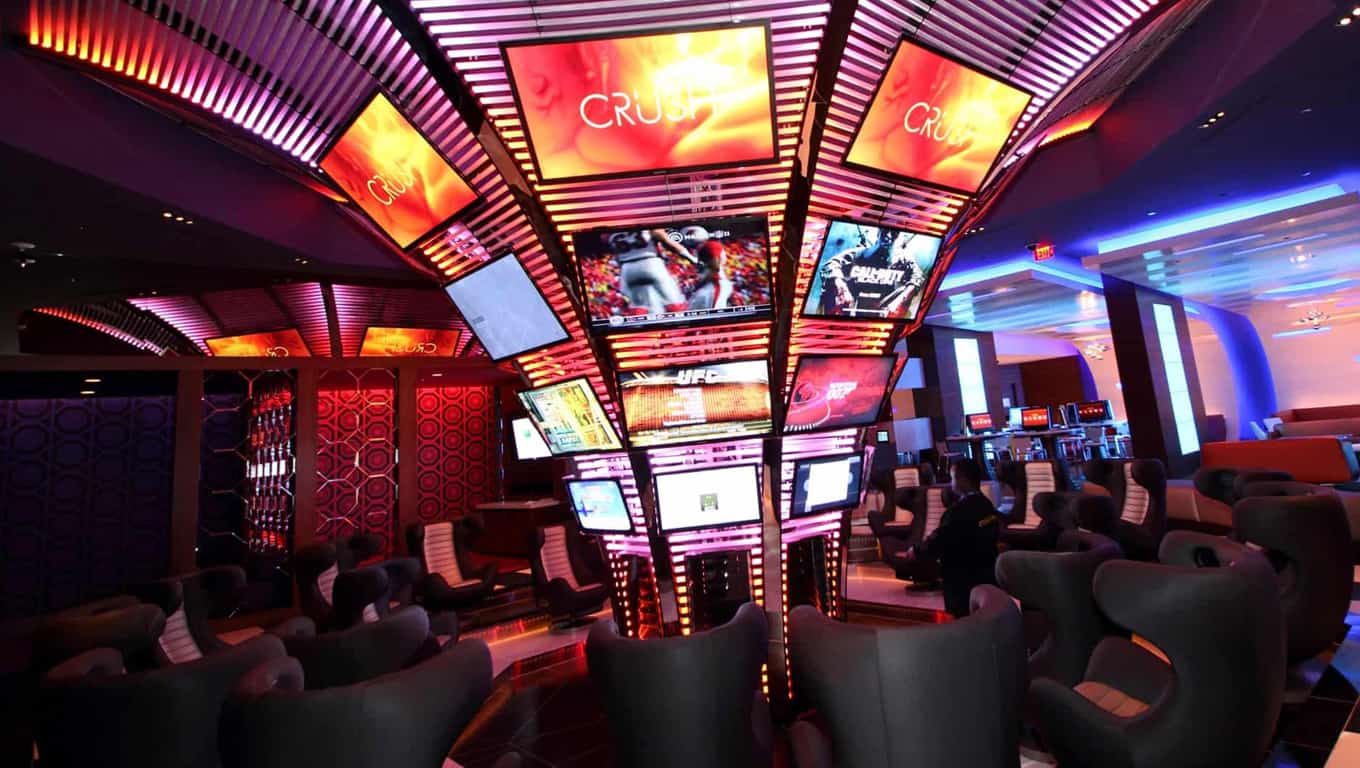 Everything Kids
Resort guests ages 3 to 12 can choose their own adventure within themed spaces at Atlantis Kids Adventures. Hosted by staff Adventure Guides ready to help with culinary lessons, interactive electronic art, theater, outdoor play - and more... a place to let imaginations run wild.

CRUSH the ultimate club for teens, 13 to 17, boasts an Internet Lounge - featuring multi-touch computers and surface tablets with photo editing and publishing interfaced to Facebook; a 360 Gaming Tree; ten private gaming cabanas; and CRUSH Café - a perfectly sophisticated escape. Video walls decorate the Dance Club's VIP sections and a live DJ is accessible via a touch screen.

At Climber's Rush, choose from a variety of challenging options and difficulties with 12 climbing surfaces.

Discover your inner artist when you design and create unique glass art pieces with glass fusing or paint a personalized gift or memento in Earth & Fire Pottery Studio. At Atlantis Pals, kids can build their very own customized stuffed animals from scratch - a brand new friend to remind them of this incredible vacation.

Rev up your engines and test your driving skills at our adrenaline at pumpin' course - Atlantis Speedway.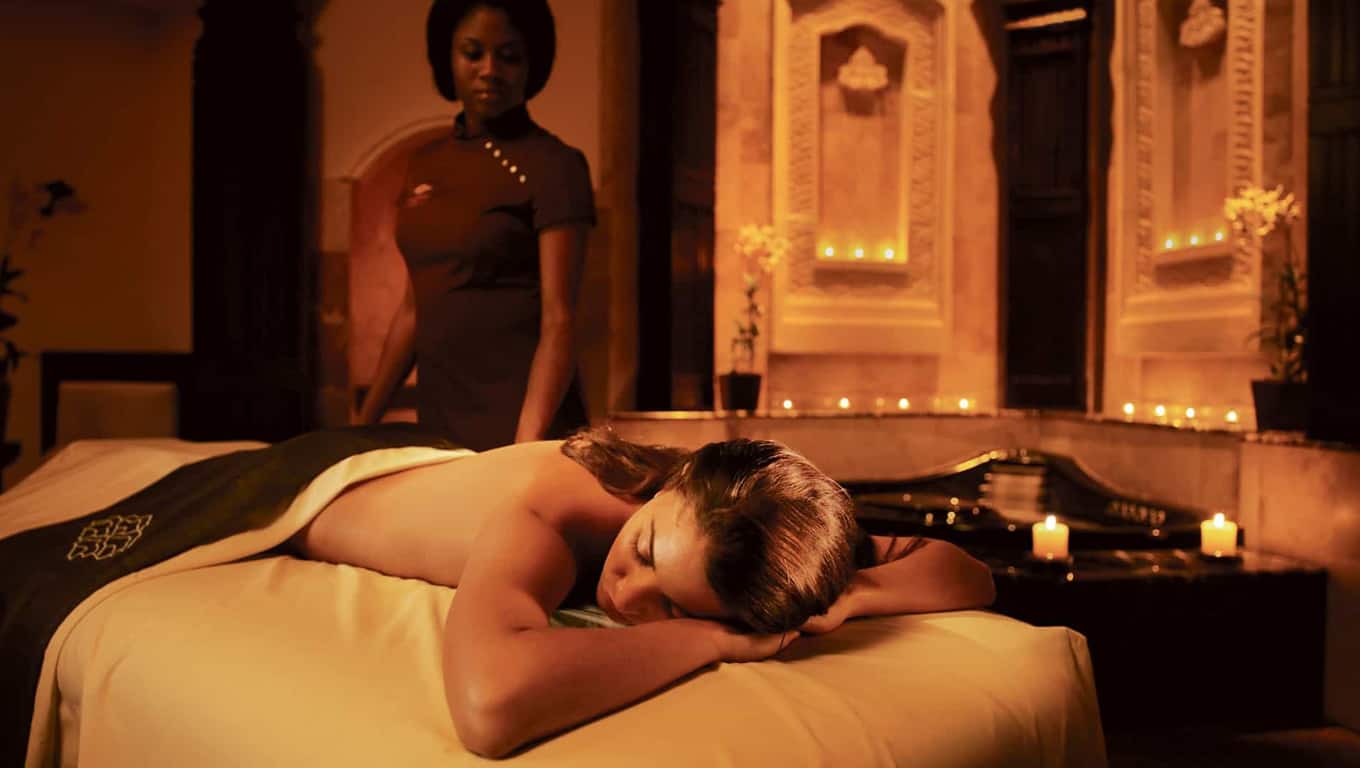 Activities
Mandara Spa is a sanctuary of sublime pampering bringing together ancient Balinese healing touches traditional European therapies and natural elements indigenous to The Bahamas. Taking of the Waters offers warm and cold plunge pools as well as steam and sauna rooms in both the women and men's private lounge areas. The women's areas include a relaxing aromatherapy room while men can indulge in exclusive "Time for Men" barber services. Our therapy suites for couples are perfect to share the moment. The Fitness Center includes two movement studios for cycling and Pilates classes, a wellness area and full gym offering the latest-in-technology cardio equipment, strength training machines, free weights, a 4-lane 25-meter lap pool and an outdoor yoga pavilion. Fitness seminars. Personal training sessions and workout classes are yours for the choosing.

Discover unparalleled world-class shopping. From the latest Italian and French fashions to genuine Havana cigars, one-of-a-kind crystal creations, bench attire, and children's clothing and toys, it's all just steps away and it's all duty-free. Hit the links along-side spectacular ocean views at the Ocean Club Golf Course. This amazing 18-hole, par 72-championship course, designed by Tom Weiskopf feature meticulous seaside green and tee settings, alternating fairways and breathtaking signature holes stretched over 7,100 yards of beauty.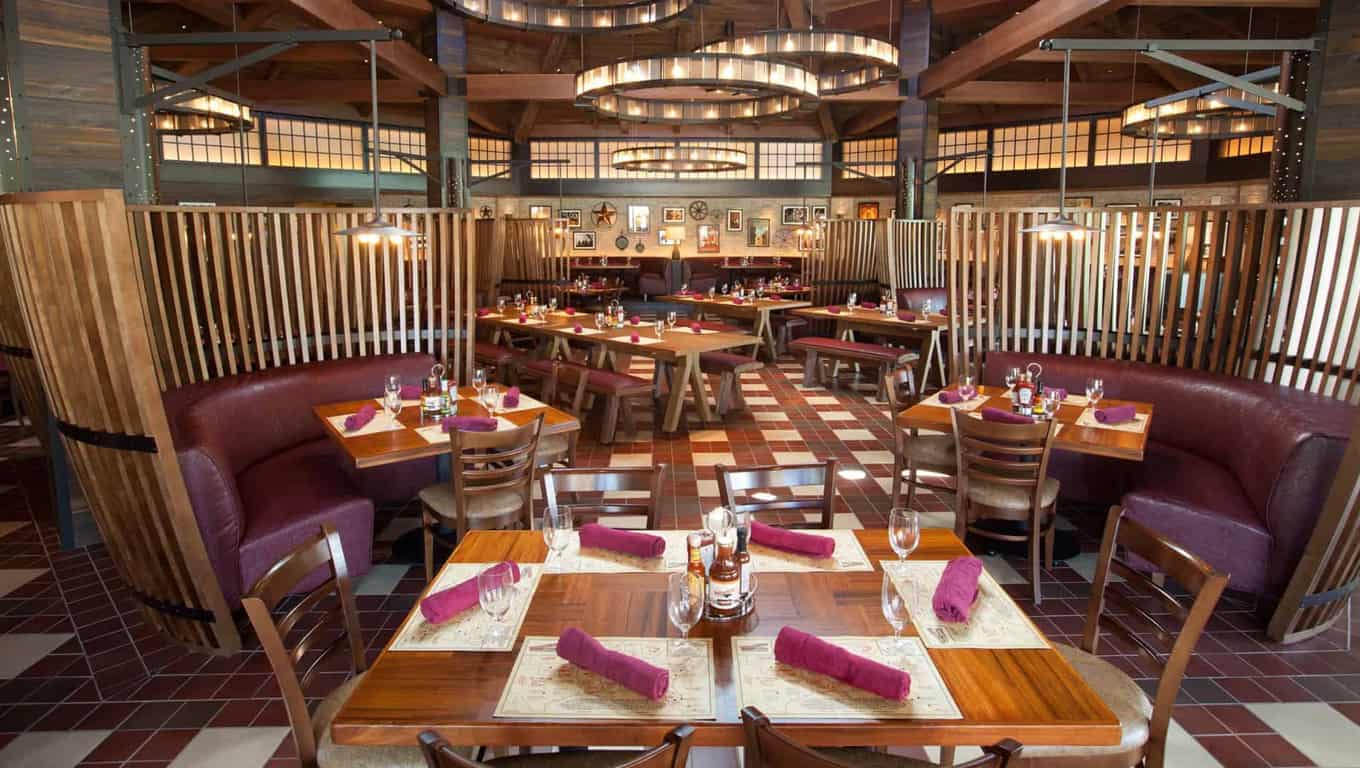 Dining
Gourmet: Enjoying the exquisite creations of a world-class chef is one of life's great pleasures. Atlantis offers several fine dining options. Chef Jean-Georges Vongerichten has lovingly recreated the luxury and legendary ambiance of Café Martinique featuring French gourmet fare with spectacular marina views. Try the scrumptious Mediterranean-inspired dishes at Todd English's Olives, where pastas, wood-fired flatbreads, fresh fish and meats are paired with extraordinary wines. Tuscany meets the Caribbean as Chef Angelo Elia brings his award-winning South Florida Italian eatery to The Bahamas at Casa D'Angelo. Indulge your passion for gourmet Japanese cuisine at Chef Nobu Matsuhisa's famed restaurant, Nobu. Enjoy an elegant and yet relaxed ambiance at Seafire Steakhouse, a modern steakhouse with an extensive menu, offering rich, smoked, seared or grilled flavors... succulent fare.

Casual: Island life was made for casual meals and Atlantis offers a restaurant for every taste. Enjoy a wide range of distinctive cuisine ranging from quintessential deli sandwiches at Murray's, traditional Caribbean fare at Bimini Road, classic feasts like home-style Southern BBQ at Virgil's, contemporary Chinese at Chopstix and Italian, family-style dining at Carmine's, the New York Institution.

Buffet: Atlantis provides three buffet dining options, each one with a unique atmosphere and a multitude of culinary choices to satisfy every taste. Enjoy international cuisine at Poseidon's Table, Caribbean fare at Seagrapes, and Mediterranean at Mosaic.

Express: Guests who are on the go, or simply relaxing poolside, have a variety of options that include everyday favorites like: Quiznos®, a dockside pizzeria, Ben & Jerry's® and Starbucks®. In addition, food carts are conveniently located poolside and all hotel lobby bars serve continental breakfast.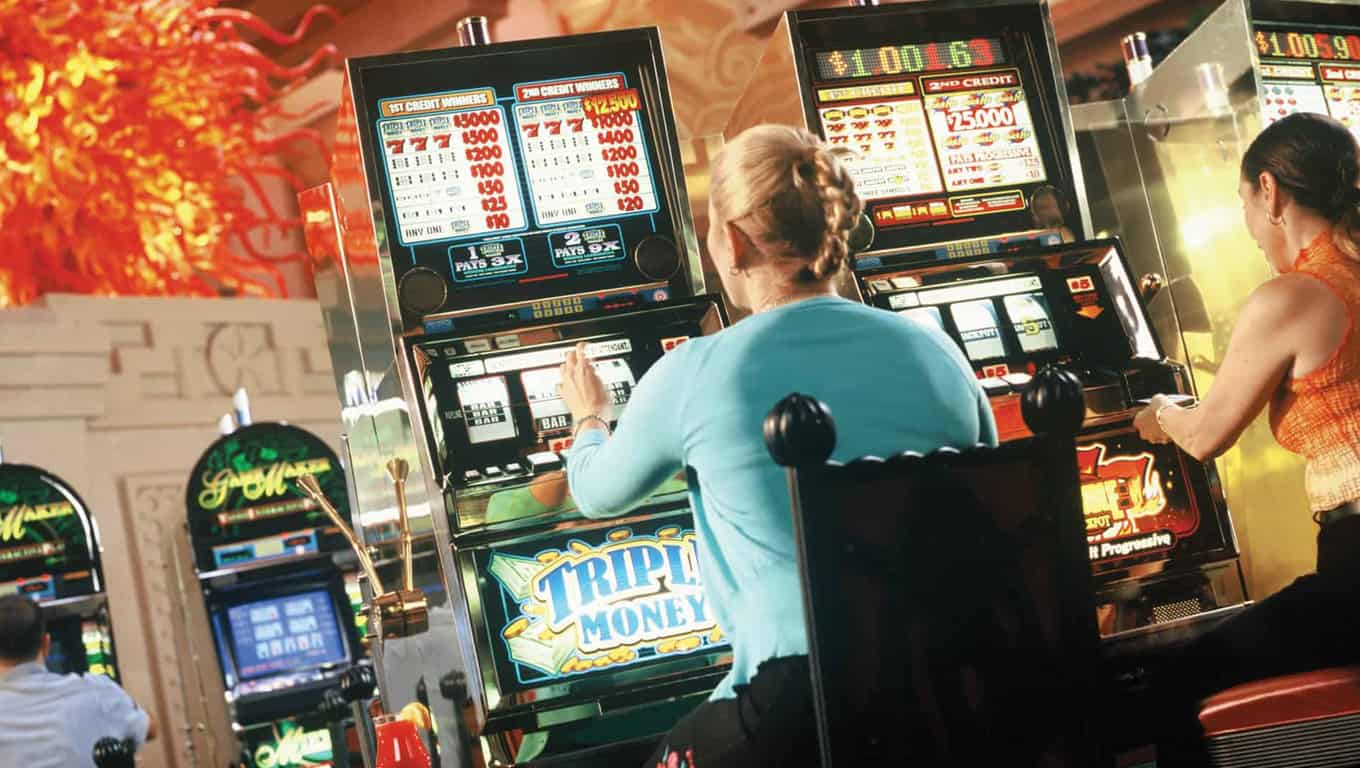 Nightlife
The Atlantis Casino is vibrant, colourful energy. 100 table games including Blackjack, Mini Baccarat & Baccarat, Craps, Roulette, Let It Ride and Caribbean Stud Poker. The Caribbean's largest casino offers over 1,000 of the newest slot machines each equipped with our state-of-the-art player tracking system.

There are over 19 full Bars & Lounges featuring signature martinis and extensive wine lists - places to unwind and enjoy gorgeous open-air views, soak up sounds of a live DJ, savor a single-malt scotch, or share an intimate nightcap.

AURA, the Bahamas' hottest nightclub, is raised off the casino floor where a dramatic staircase leads into a sunken dance floor surrounded by lush VIP seating, while the raised DJ booth sets the pulse for the night. Two bars, two ultra VIP sections and a private VIP Parlour complete this intimate, unforgettable experience.

An option for side-splitting entertainment is Joker's Wild Comedy Club, famous for showcasing some of television's funniest comics.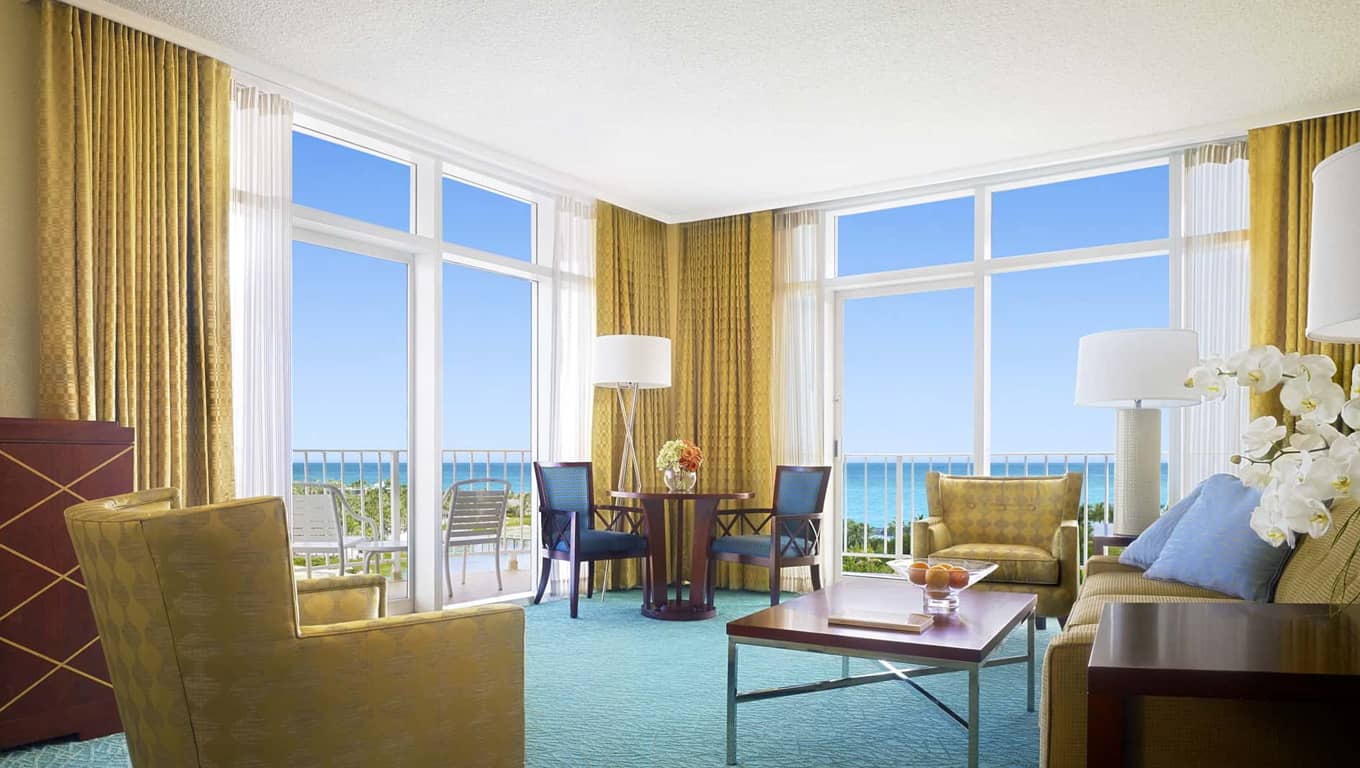 Accommodations
Atlantis offers a variety of accommodations to meet every taste and budget. Regardless of room choice, receive complimentary access to all things Atlantis - Aquaventure, beaches, pools and The Dig.

Deluxe: The iconic Royal Towers, located right in the heart of all the action, promise a stay that is as legendary as it is unforgettable.

Moderate And Value: At the Coral Towers find a relaxed, contemporary oasis, filled with unique Bahamian ambiance.

Luxury: The Cove Atlantis is a sophisticated beach resort with luxurious, secluded, all-suite accommodations, each with breathtaking floor-to ceiling ocean views.

Residential Luxury: The Reef Atlantis features spacious, luxury residential-style studios and one- and two-bedroom suites with all the comforts of home and views of crystal blue waters.

Royal Towers: The iconic Royal Towers are set in the heart of Atlantis and reflect the mythical, with grand architecture and artwork. Standard rooms feature French Balconies, suites boast full balconies, all offering terrace, harbour or water views. The towers are closest to Mandara Spa, the Fitness Center, Aquaventure, Mayan Temple water slides, The Dig, Casino, several pools, Atlantis Kids Adventure, marine exhibits and several gourmet-dining options.

Coral Towers: The Coral Towers are centrally located and offer contemporary, relaxed accommodations within a tropically casual atmosphere. Guest rooms have full balconies with water or terrace views. Just steps away from CRUSH teen club, marine exhibits, the seven-acre snorkeling lagoon, BLU Pool, the Casino, Starbucks® and several dining options. Nearby find shops and restaurants in Marina Village. All rooms and suites offer flat screen TVs, iPod docking stations, one King or two Queen beds.

Beach Tower: With the beauty of the Atlantis Beach just steps away, the Beach Tower delivers a true Caribbean feel in a laid-back environment. Guest rooms have full balconies with water or terrace views. This tower is closest to many marine exhibits, the Lazy River Ride, Club Rush, Earth & Fire Pottery Studio, Gamer's Reef, River Pool, several dining options and Atlantis Theatre. Beach Tower rooms feature flat screen TVs, iPod docking stations, one King or two double beds.

The Cove Atlantis: The Cove Atlantis is all about a highly designed chic and sophisticated accommodation experience. Inspired by the beauty of its surroundings and set between two of the world's most spectacular beaches, The Cove thrives on the rhythm of the day and the pulse of the night.

The Cove Suites offer guests a refined level of comfort and feature a host of designer amenities - including full or French balconies with ocean views, open floor plans with step-down living areas, generous walk-in closets, spacious bathrooms with marble floors and a custom in-room mini bar.

The Club is The Cove's preeminent level of suites where guests partake in additional, exclusive services and amenities, including a dedicated concierge and use of The Club Lounge serving continental breakfast and in the early evening, delicate hors d'oeuvres and signature cocktails.

CAIN at The Cove is an exclusive, adults-only ultra-pool and beach-club featuring four multi-level pools, daybeds, conversation pods, chaise lounges in the water along the pool, 20 private cabanas and an outdoor gaming pavilion. Lively DJ mixes bring a high energy atmosphere and unique social scene.

Reef Atlantis: Set atop Paradise Beach, The Reef Atlantis offers residential-style accommodations, white sand beaches, a Starbucks® in the lobby, a Sundries mini-market, and a zero-entry semi-private pool. Choose from studios or one- and two-bedroom suites with sweeping views. The Reef Atlantis features all the conveniences of home with a full kitchen or kitchen area complete with linens, cookware, table settings, dishwasher and refrigerator. Closest to The Cove Atlantis, Dolphin Cay, 77° West, Sea Glass Lounge, Fitness Center, Mandara Spa and the tennis courts.