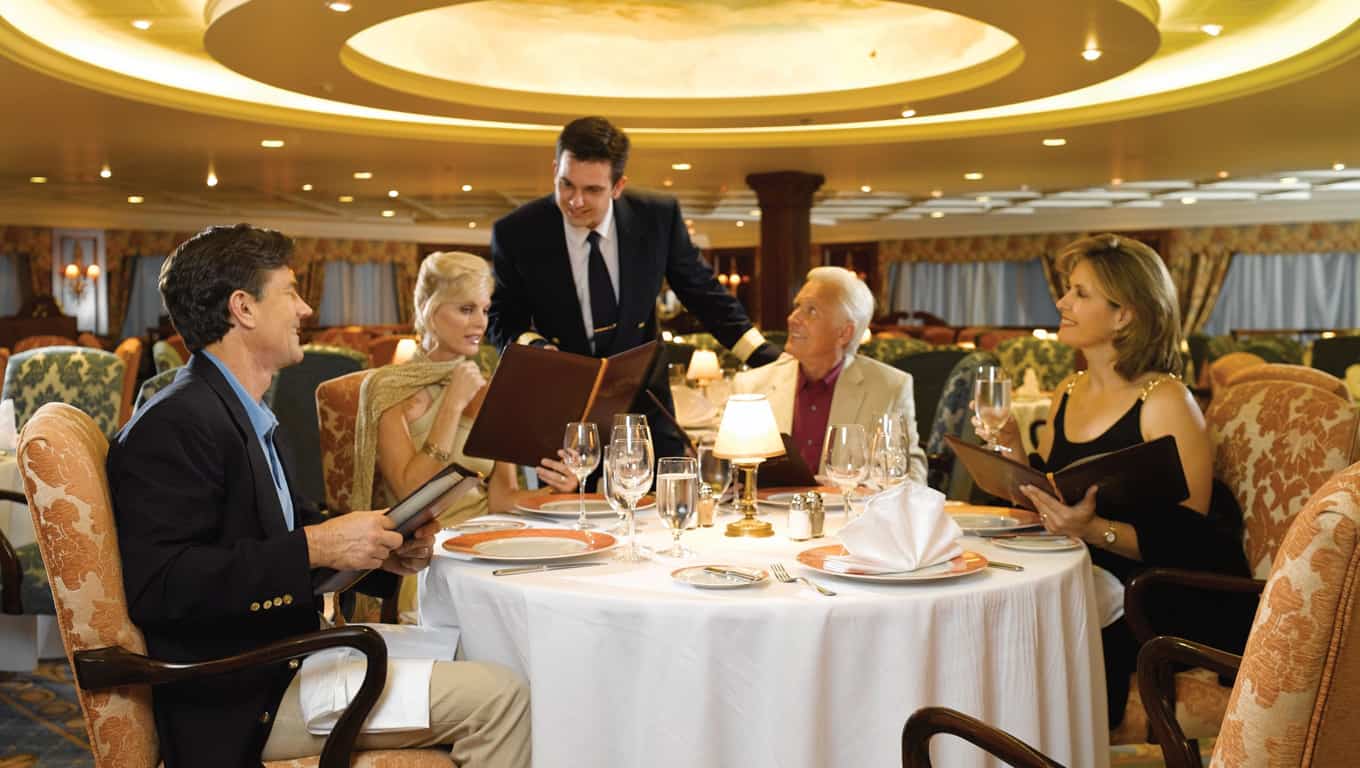 Gourmet Dining Onboard Ocean Cruises
As you sail from one captivating destination to the next, Oceania Cruises' commitment to culinary excellence shines from beginning to end. Garnering countless accolades, their gourmet culinary program begins with souring premium artisanal ingredients from around the world, from prized Castilla-La Mancha saffron to fine French flour custom-milled to exact specifications.

Of course, their distinguished chefs, selected from the world's best restaurants, are the true masters behind the magic of their cuisine. Every recipe has been proudly crafted by this talented and innovative team, and each dish is a study in age-old culinary technique and tradition.