We have partnered with a global aircraft chartering leader which operates in over 20 countries worldwide and offers a tailored level of service. Part of their exceptional service relies on sourcing the best aircraft to fulfil your requirements. Their access to a range of over 50,000 aircraft worldwide allows us to present you with an array of options at the best possible price.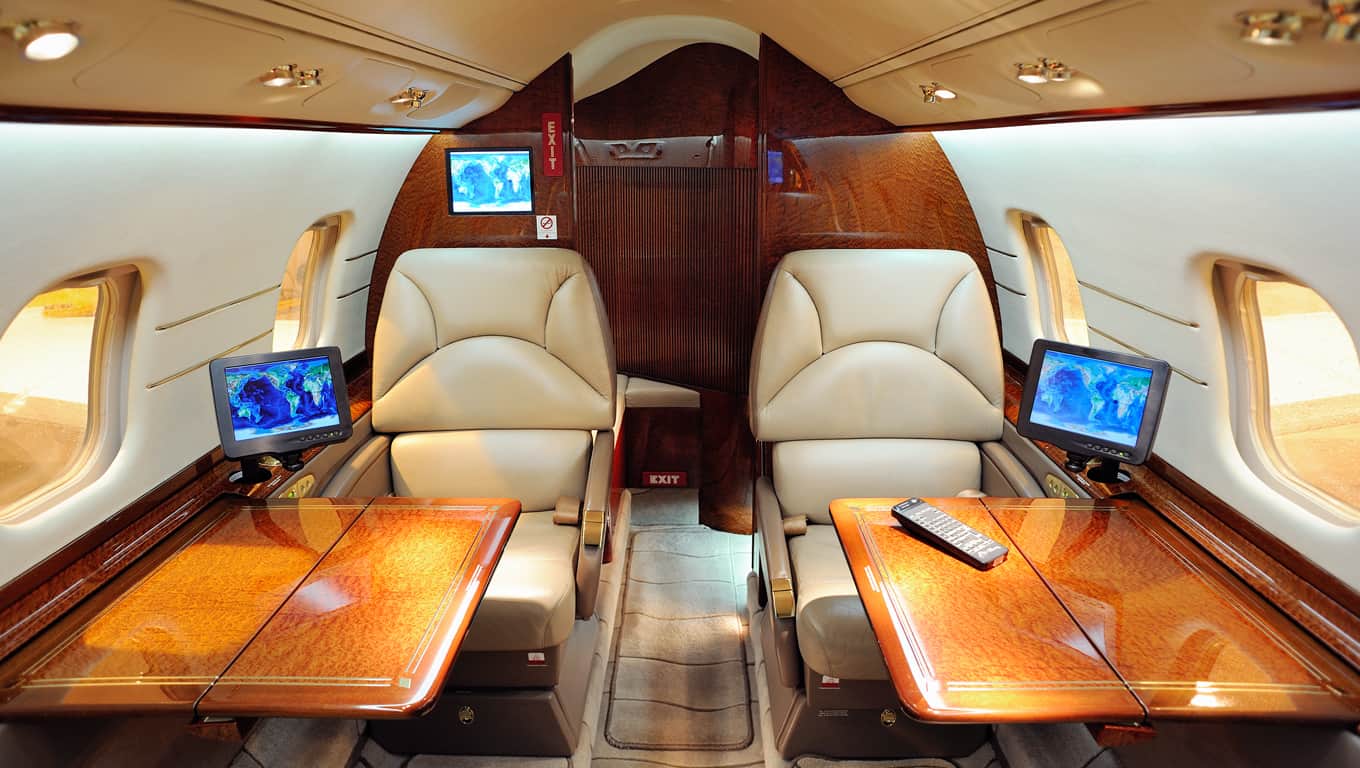 Interior Of A Private Jet
Private Jets For Business
We provide aircraft charters to business professionals, to maximize their time efficiency.

Private jet rental enables executives and senior management to fulfill strict schedules and often complete multiple meetings in different cities or carry out several site visits in one day.

Travelling by private jet is the most comfortable, safe and secure way of flying your company's senior business personnel.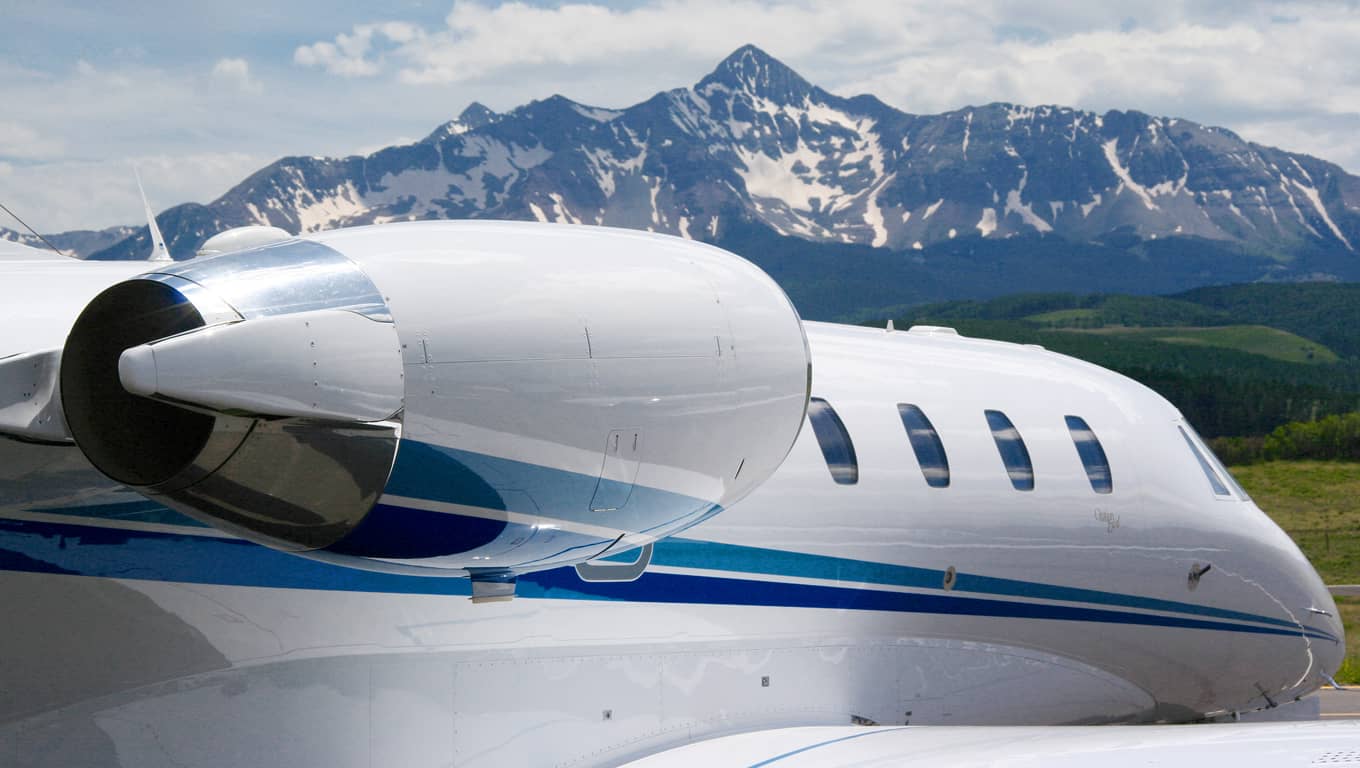 Private Jet On The Tarmac
Private Jets For Leisure
Private jet hire can be for leisure purposes, allowing you, your family and friends to travel in luxury, comfort and privacy.

Whether it is a short trip to go skiing for the weekend, or a two week vacation to the Caribbean, we will always find the most suitable private jet to make sure that you and your loved ones arrive safely and effortlessly.

Access to private terminals means you avoid the hustle and bustle of busy airports and the lines through security.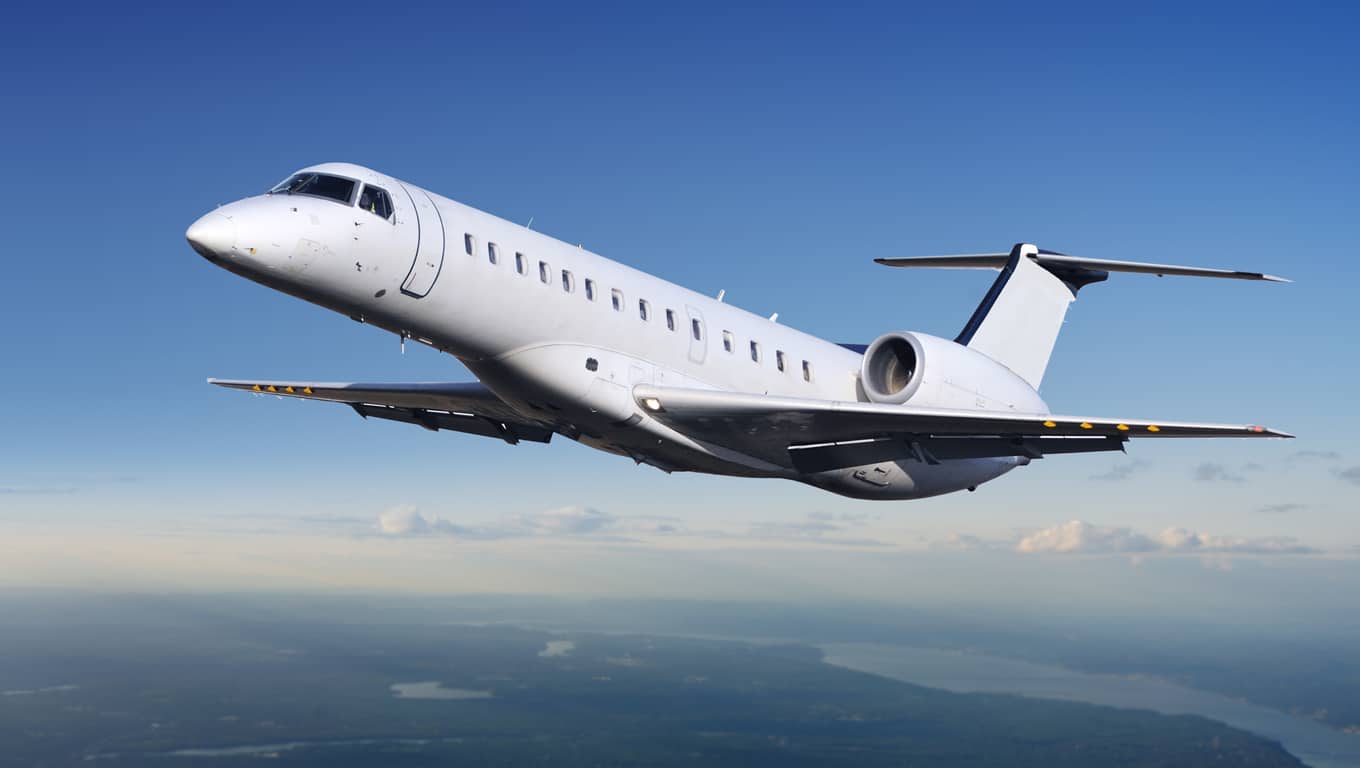 Executive Jet
Executive and VIP Business Jets
Executive airliners can efficiently fly intercontinental routes and, simply put, are the crème de la crème of the private jet charter world.

These aircraft are full-sized airliners, with amenities such as private bedrooms, showers and boardrooms to provide penthouse suite-style facilities at 20,000 feet.

Some of the world's most discerning, royalty, business leaders and private individuals charter them to travel, meet and entertain in the utmost comfort and style.

Conduct Business In The Air: These aircraft can come equipped with business and conference centers, lounge areas and private suites ideal for conducting business in the air.

The level of quality, functionality and luxury meets the most demanding requirements.

Executive airliners have cabins wide enough to allow for corridors around separated rooms, ensuring that private work and rest areas are, indeed, private.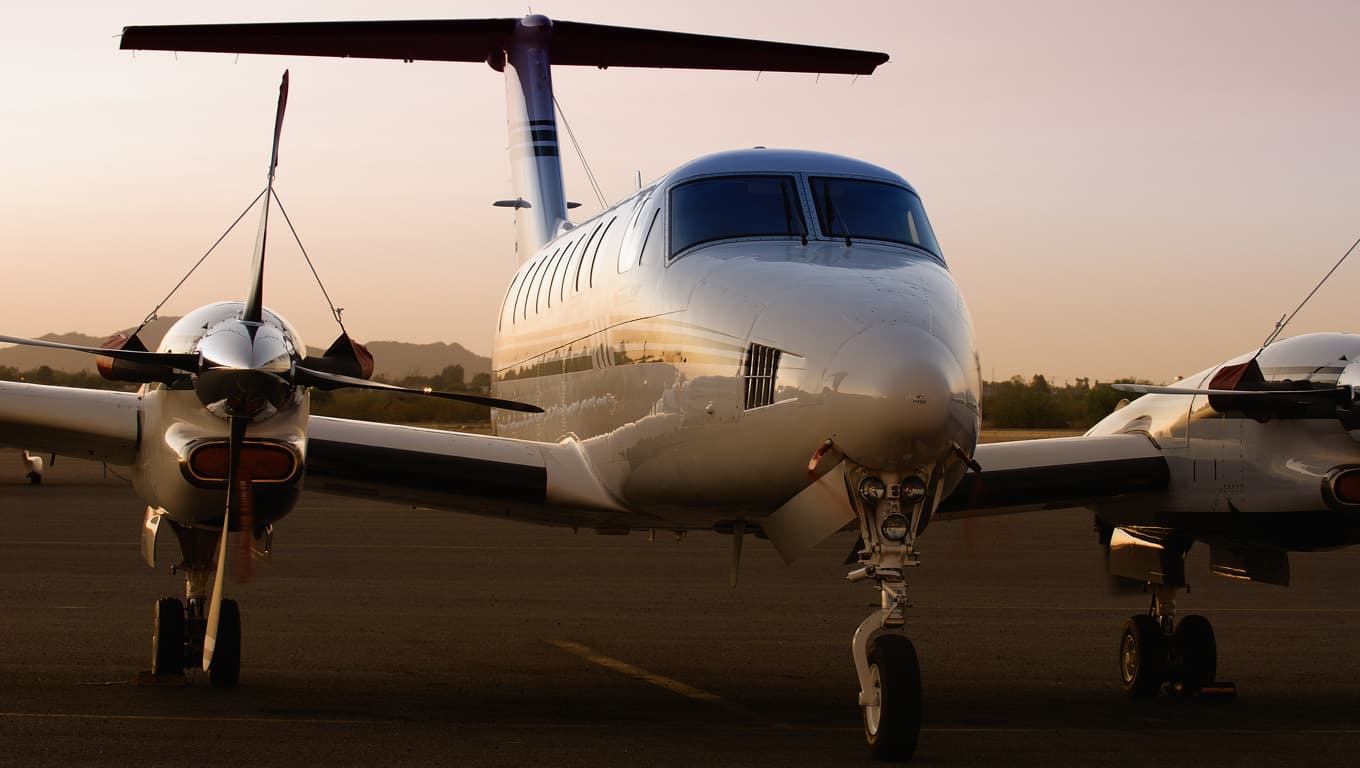 Air Taxi Charter
Air Taxi Charters
An 'air taxi' is a cost-efficient and comfortable solution for short-haul flights on aircraft such as helicopters, propeller planes or light jets.

Their size and capabilities also enable them to land and take-off from shorter runways and landing strips, often providing passengers with access to smaller, local airports that are closer to their final destinations than busier, more popular hubs.

Benefits Of Using An Air Taxi: Furthermore, air taxis' relative size compared with other aircraft types allows them to reach remote destination and places with little or no infrastructure – especially helpful for passengers travelling to mines, rigs and other hard-to-reach sites.

If you are looking for a cost-effective way of chartering a private aircraft for a short trip, then an air taxi is the ideal option for you.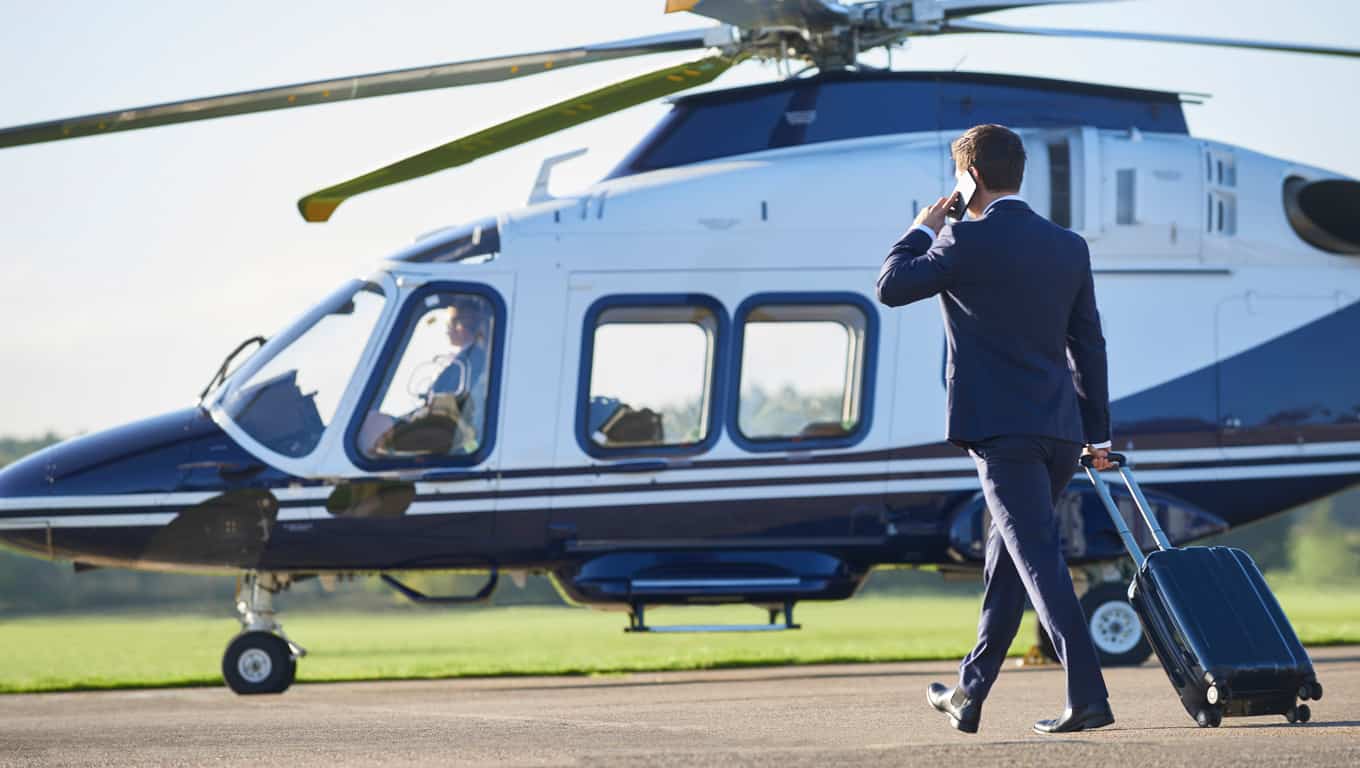 Helicopter Charters
Helicopter Charters
Helicopter charters offer a level of flexibility not commonly found with fixed wing aircraft.

The advantages of flying point-to-point are often invaluable and cabins frequently contain club seating offering exceptional comfort.

The versatility of helicopters means that they can be used for business purposes or for transfers from airports to ski resorts, events or sports stadiums.

Benefits Of Helicopter Charters: Intelligently designed and highly adaptable to address a range of individual requirements, their capabilities allow access to remote areas and city centers, with the ability to land at helipads, hotels and even private properties, where space allows, making them one of the most flexible and suitable aircraft types for travel to remote, crowded or otherwise difficult to reach destinations.

Helicopters also fit naturally into other market segments, including medical evacuations and aerial photography operations.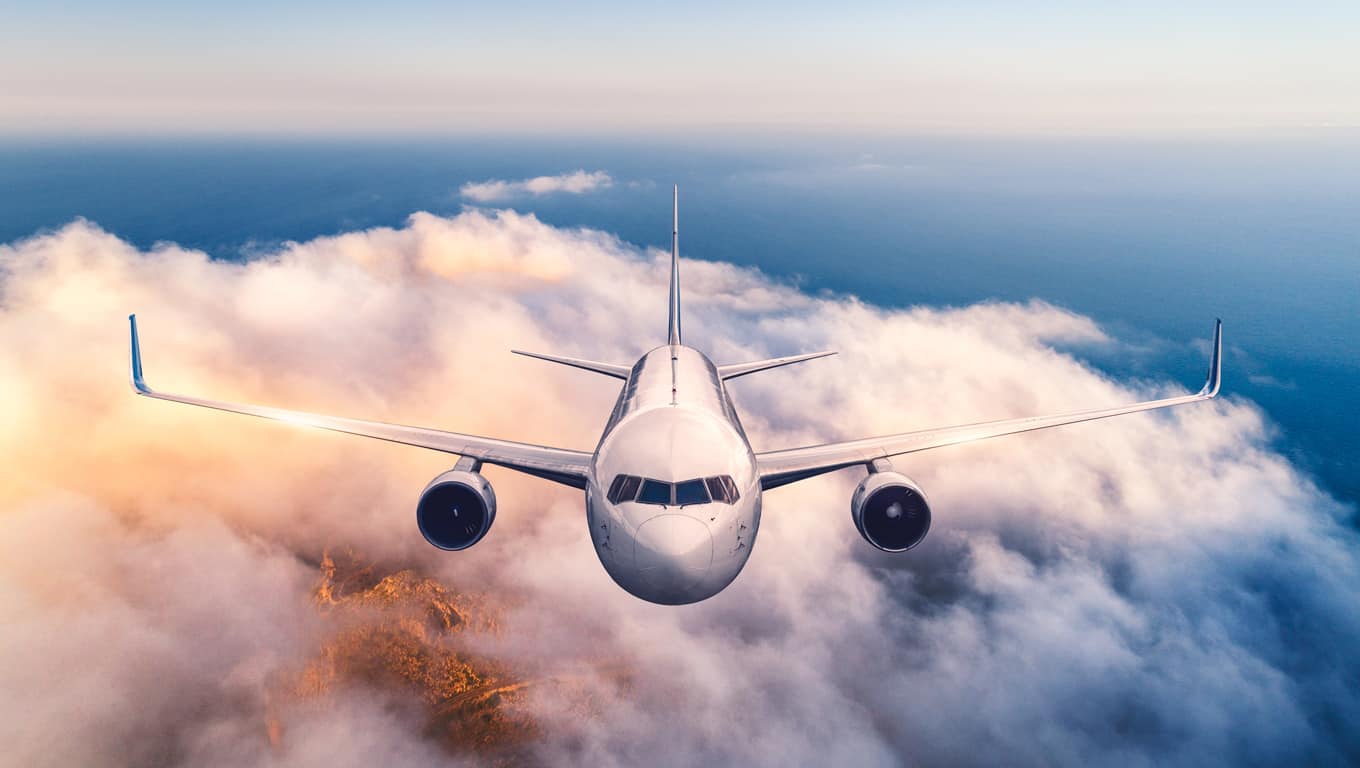 Private Jet For Group Events
Group Charters
Our events charters offer a full range of options to enhance your guests' airport and in-flight experience. We provide charter solutions for a wide variety of events, including:

Private Celebrations: From weddings and birthday parties to family events, chartering an aircraft enables guests to travel together in style.

Product Launches: Our Charter Concepts team can arrange aircraft and airport branding, ensuring your product is front-of-mind from the very start of your guests' journey.

Mice Trips: We can arrange tailor-made charters to transport staff and clients around the world for important meetings, incentive trips, conferences and exhibitions.