Zimbabwe has re-emerged as a top contender with much to offer the safari enthusiast. It is home to the must-see Victoria Falls, one of the Seven Natural Wonders of the World and considered the adventure capital of the region. It is known for its friendly people, game-rich national parks with lots of opportunity for up close wildlife encounters, breathtaking sunrises over scenic landscapes and star-studded night skies. Authentic bush camps blend Zimbabwean charm with knowledgeable guiding for an excellent overall experience.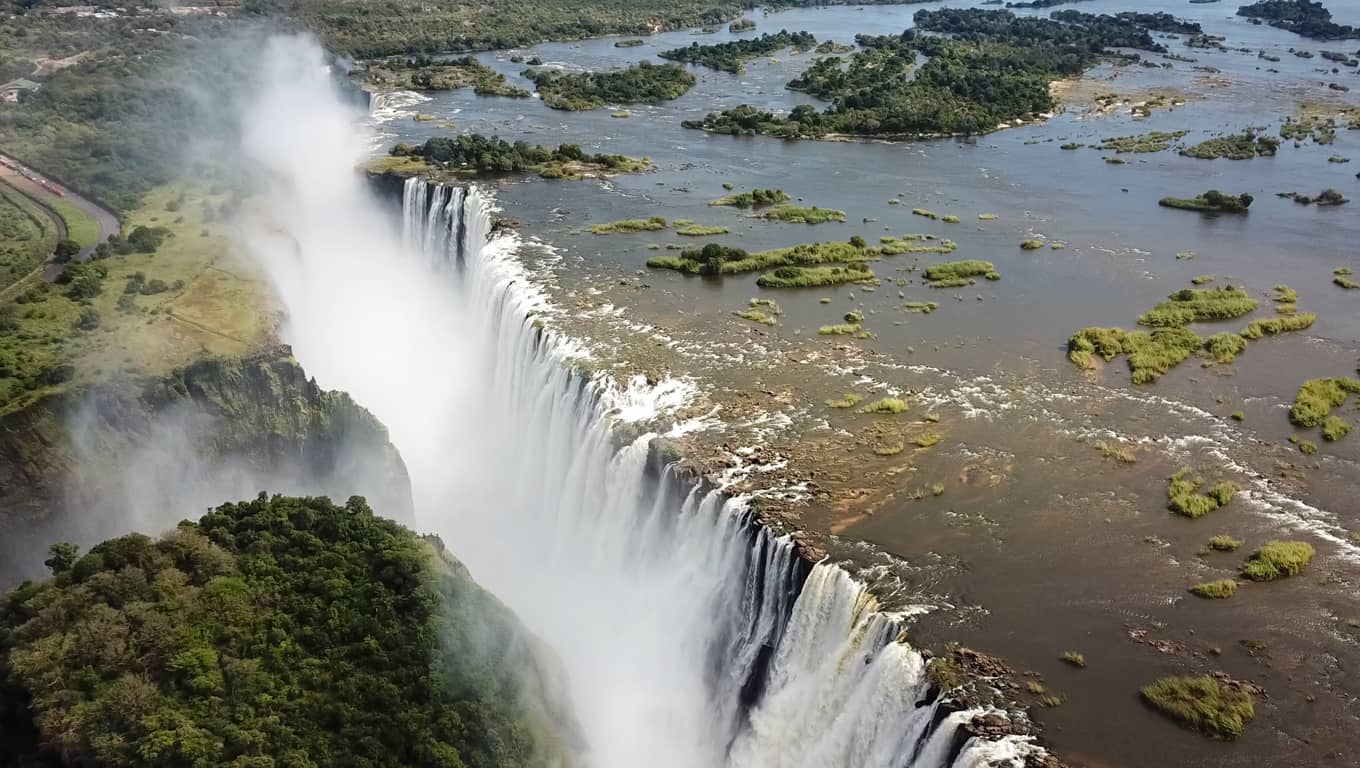 Victoria Falls, Zimbabwe
Stand in awe of Victoria Falls, known by the locals as Mosi-oa-Tunya or "the smoke that thunders." It is recorded as the world's largest curtain of falling water and a UNESCO World Heritage Site. Whitewater rafting, canoeing, helicopter flights, shopping, community visits and river cruises are just a sampling of the activities on offer here.

Hwange, Zimbabwe's largest national park, is home to southern Africa's great elephant, buffalo and sable herds. Explore the varied landscapes on 4x4 safari drives and walking safaris. Spend a lazy afternoon watching the animal antics from a secret hide or an adventurous night under the stars on an elevated platform.

Mana Pools National Park, a UNESCO Natural World Heritage Site, is synonymous with the Zambezi River, elephants, lions and remote wilderness. This is a photographer's paradise. Explore this beautiful park with your expert rangers on walks, by boat, canoe and on 4x4 game drives.

Matusadona National Park is a place of remarkable beauty. Situated on the southern shores of Lake Kariba, the park provides a unique combination of pristine and rugged wilderness with the water frontage of Lake Kariba.

For those looking for the road less traveled, a visit to the wild country of Gonarezhou National Park, meaning "place of many elephants," and the adjacent Malilangwe Wildlife Reserve is a recommended addition. This remote scenic region in southeastern Zimbabwe is a little-known gem for those interested in conservation and community outreach. Zimbabwe's third UNESCO World Heritage Site is Matobo National Park. These hills are of great spiritual and cultural significance to the local people.